Travel & Tour
All the preventive measures are in place at all tourist arrival and departure points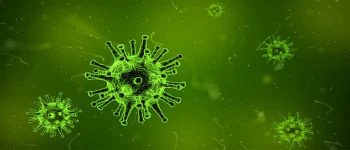 Sri Lanka Tourism is monitoring the Corona Virus situation closely, and have taken concrete measures to strengthen the detection and management at all arrival and departure points. Steps are already taken to create awareness on the outbreak among tourism industry stakeholders and accordingly, the Tourism and Health Ministries are working closely to combat the spread of the Corona virus within all tourist hotspots of the country.
So far there has been only 1 identified case of Chinese nationality who is under strict medical supervision and is currently recovering. The government is vigilant to ensure that the safety of all citizens and tourists alike are looked after during this time.
On Tuesday, we suspended the issuance of visa on arrival to Chinese tourists as a preventive measure to control the spread of the virus in the country. From now on, Chinese nationals have to submit their visa application while in China before arriving in Sri Lanka and after carefully scrutinizing the applicant's province and other information Visa will be granted.
Meanwhile, measures have been put in place to ensure carriers of the Corona Virus cannot enter the country via Bandaranaike International Airport (BIA) and 24 hour monitoring is conducted by BIA staff including body temperature screening machines to detect the virus with the assistance of the Health and Indigenous Medicine Services Ministry and Sri Lanka Army medical teams.
Further, from Tuesday onwards a prohibition has been put in place for visitors from accompanying passengers inside the Airport until further notice and for passengers arriving from China, a separate exit terminal has been set up at the Bandaranaike International Airport.
We kindly request the tourists arriving from China and the region to monitor their health closely for 2 weeks upon entering Sri Lanka and seek medical attention promptly if they have any symptoms.