Business & Finance
Celebrating the contributors of the linkage creating program (LCP) under the Project for Promoting Employment Support of Persons with Disabilities in Sri Lanka (ESPD)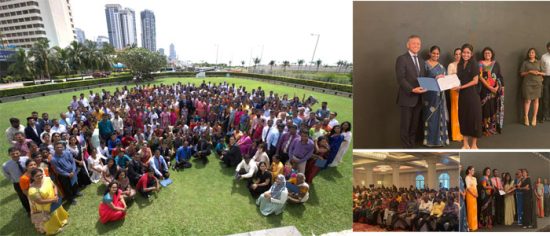 On 19th November 2023, Japan International Cooperation Agency (JICA) together with Department of Social Services under Ministry of Women, Child Affairs and Social Empowerment held the second Awarding ceremony for Social Service Officers (SSOs), Human Resource Development Officers (HRDOs), ESPD partner companies, employees with disabilities and other stakeholders as contributors of the linkage creating program (LCP) under the ESPD project. This ceremony was graced by Mrs. Yamuna Perera, the Secretary of Ministry of Women, Child Affairs and Social empowerment, Mr. Tetsuya Yamada, Chief Representative of JICA Sri Lanka office, officers from Department of Social Services and Department of Manpower and Employment and contributors from private/public institutions island wide.
JICA initiated the ESPD project while recognizing the fundamental right to work for every human being. Project achieved a milestone by increasing the number of success cases to over 120 by creating job opportunities for differently abled persons in 105 workplaces. ESPD will continue to bring a smile to its beneficiaries by strengthening the linkage between private and public partners.
Mr. Yamada stated that landing on a job is not an easy task, and it is such a precious moment and foremost achievement. And JICA is committed to providing cooperation for continuing this worthy caused by expanding the linkages to establish inclusive and sustainable employment service delivery system to increase opportunities of decent work for differently abled persons.
Mrs. Perera highlighted the enormous progress that the Project has achieved and declared the fullest support of the Sri Lankan government for the ESPD activities.
Ms. Anoja the Director of Social Services Department explained that this achievement was driven by the approach taken by JICA experts by prioritizing the interest of persons with disabilities rather connecting them for a job opportunity. Further, she highlighted the sustainability model which was embedded in this project that made a path to the establishment the Employment Support Service through Human Resource Officers of Department of Manpower and Employment.
As the largest Bilateral Donor to the Sri Lankan Government, JICA's unwavering dedication will be focused for the betterment of the citizen of Sri Lanka. JICA Sri Lanka would like to extend, sincere gratitude for all private and public entities who took part in this noble movement.