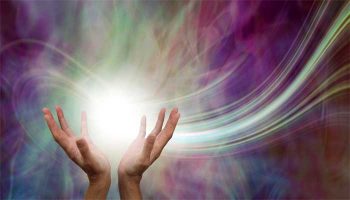 Ceylon Digest met with Dr.Francois Tessier, a French Canadian citizen living in Sri Lanka. He is an Energy Healing Therapist, and a college lecturer. Also, he is the CEO of the Center for Complementary Therapy and Pain Management (https://www.facebook.com/centercomplementarytherapy/).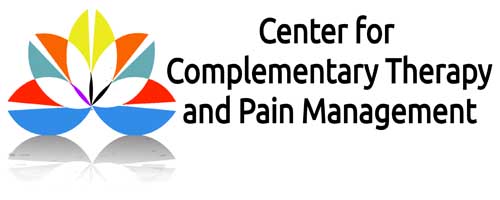 Dr.Francois Tessier introduced us to a very innovative and new sector of health and wellbeing called Complementary Therapy. This concept is very new to Sri Lanka.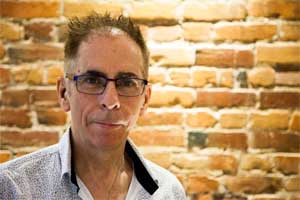 Dr. Francois is collecting certificates and diplomas. But the ones he likes the most is his Ph.D. of Philosophy in Therapeutic Counseling from The Open International University for Complementary Medicine, Colombo, Sri Lanka. He is an International Award-winning therapist. In 2019, he received the Gold medal of International Traditional Medicine Summit and Awards 2019 from the Holistic Medicine Research Foundation, India. In 2017, he received the Professor Lakshman Madurasinghe Academic Gold Medal, and he was ordained as KNIGHT of the Ecumenical Medical-Humanitarian Order Knights of St John of Jerusalem (Knights of Charity) – Medicina Alternativa (Alma Ata- 1962). In 2016, Dr. Francois was awarded the Dame Djuna Davitashvili Energy Healing Award in 2016 at the 54th International Congress of Integrative Medicine, Colombo, Sri Lanka.
The Center for Complementary Therapy and Education aims to give to Sri Lankans the opportunity of getting the benefit of most of the Complementary Therapy (CT) treatments for their health and well-being. It is located in Battaramulla.
The scope of Complementary Therapy
Complementary Therapies (CT) are defined as "non-mainstream practises used together with conventional medicine." Conventional medicine and complementary therapies can often be used alongside each other for the greater benefit of the patient. CT includes a variety of medical practises, health care systems and health products that are not generally considered to be part of conventional western medicine but yet, that are traditionally known to have health benefits. CT are non-invasive, drug-free, safe, low cost, and adverse-effect free methods of healing. Mainly based on health promotion, prevention and natural healing techniques and natural products (mostly plant-based), CT involves a holistic methodology of healing, using protocols of treatment that differ from Western Medicine. The holistic approach is emphasizing on the importance of the whole person and the interdependence of its parts. CT comprises many different techniques, methods and modalities such as Naturopathy, Yoga, QiGong, Acupuncture, Energy Medicine, Reiki, Pranic Healing, Stress Relief Breathing Techniques, and many others.
CT at the Center for Complementary Therapy and Education
Given the low physician-to-population ratio in Sri Lanka, Dr. Francois' Center aims to support the World Class Sri Lankan health care system by offering to the population high-quality CT care. The demand for CT service is growing everywhere in the World as well as it is in Sri Lanka. The market is opening fast. CCTE aims to offer this service to the population to improve their health and wellness in complement with their classic treatments. The Center's staff include the most qualified therapists working together under the same umbrella to give the best health care service to the population.
Type of therapies
The CCTE includes many types of these therapies, such as:
Raja Yoga and Qi Gong
Stress relief breathing techniques
Reiki, Pranic Healing and Quantum Touch
Acupuncture
And many more
The center operates under the supervision of a classic medical doctor.
Pain Management & Integrated Treatment plan
The Center's service specializes in the field of pain and symptom management of several chronic diseases and disorders. CCTE welcomes its patients to receive CT treatments. CCTE also conduct home visits to provide CT care to people who cannot get around, for example, elderly people, people with disabilities, people undergoing surgery, or anyone else who can't get around at the Center for health or mobility reasons.
The patients are able to benefit from the services of one single therapist or of a combination of several of them. A specially designed Integrated Treatment Plan tailored to the patient's needs alternates treatment from many of our therapists. This multidisciplinary approach addresses a large bouquet of physical disease, for example:
General Pain management
Diabetes
Cancer: symptoms and side effect management
Pre-surgery and post-surgery pain relief
Skeleton-Muscular Disorders
Back pain, scoliosis, disc herniation, lumbago
Headaches and migraines
Respiratory problems
Joint problems
Various muscles pains
Digestion problems
Chronic pain syndrome
Fibromyalgia
Depression
Burn Out
And many more
Dr. François is a very dynamic lecturer and therapist. He is bringing a modern approach to ancient wisdom.
To contact the Center visit their Facebook page at: https://www.facebook.com/centercomplementarytherapy/
or call at : 0768953689