Top News
How children should adapt to online education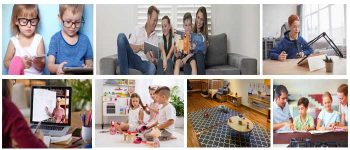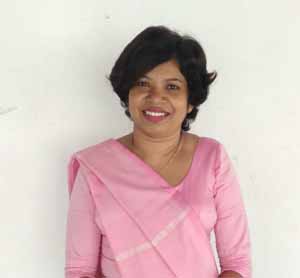 COVID-19 has profoundly revolutionized the education of children all around the world by withdrawing 1.2 billion students from their actual classroom. As a result, a new learning platform has entered the picture, providing students, teachers, and parents with a novel experience. E-learning is a new type of education in which all students learn remotely and online. According to research, online learning is beneficial in a variety of ways. This innovative learning method has several advantages, including increased information retention, shorter duration, versatility, and self-motivation.
With the sudden change of the world, all students have to adjust to the new educational system and resume their studies. Because online learning extends children's horizons and increases their learning experiences, it's critical to successfully adapt students to this educational environment. All learners are productive and comfortable thanks to advanced multimedia technologies, expanded communication opportunities, and an abundance of resources. So, amid the epidemic, online education is a new light for learning.
Although the online educational system has many advantages, online learning has created certain issues for students, teachers, and parents. Keeping children engaged on lessons while working from home or doing dishes in the kitchen can be difficult for parents, and keeping them on task without teachers to monitor them individually can be difficult as well. Keeping eyes on television, video games, playing, chatting with friends, and browsing unrelated websites can all disrupt effective learning and attention for students. As a result, both parents and teachers must be aware of this.
The following suggestions may assist parents in keeping their children on track.
Keep connected with the child
It's essential to have open and honest conversations with your children about the significance of online education up to their age.
Establish clear objectives and expectations with your child. Explain that they are not on vacation, even though they are at home, because of the Pandemic. Remind them of their responsibilities to learn as well as the advantages of doing so.
Help to plan the day
Assist them in creating a proper day plan or timetable. Offer them a plan and assist them in sticking to it. It is vital to evaluate what tasks must be completed each morning. How many hours should the child spend studying online, in classes, on assignments, and so on? If you have to share devices as a family, talk to your child about it.
Make a classroom environment at home
The child should get the impression that he is in a school. Keep objects out of the classroom that aren't allowed. Video games and television, for example, are not permitted when studying. Create a relaxing setting for him to study in at home. You don't have to be wealthy to do this.
Use positive reinforcement
Positive reinforcement is necessary for a child's development of desired behavior. It assists a student in remaining motivated in his studies too. So compliment them on their efforts and give them time to play, watch television, or play video games or any activity they are interested in. Explain that you are providing these benefits as a result of their hard work.
Offer children breaks
Some parents expect their children to spend hours in front of the computer studying. However, it is difficult for children to maintain a long-term concentration on screen, and it is also harmful to their physical health. Allow children to take breaks from time to time to help them stay highly focused on the lessons. For example, after one hour of studying, take a 10-minuite break.
Connect with the teachers when needed
Encourage your child to talk to their teachers about any obstacles or issues they are having. Communicate with your child's teachers if he has special requirements. If your child requires the services of a school counselor, assist the child in making contact with her.
Discuss the consequences of online education
Despite its benefits, online education is not without its drawbacks. It lacks face-to-face connection with teachers and classmates, as well as fast and consistent accessibility to teachers. It also isolates children from the rest of society. Other difficulties with online education include a lack of dedication and a lack of security. Discuss the benefits and drawbacks of the new educational system with your children. It enables them to use the platform in a safe and efficient manner.
Your child can get the most out of the new online education system if you are a thoughtful and helpful parent.