Travel & Tour
Sri Lanka shows its capability at the Wanderlust Travel Reader Awards 2020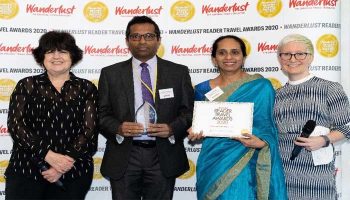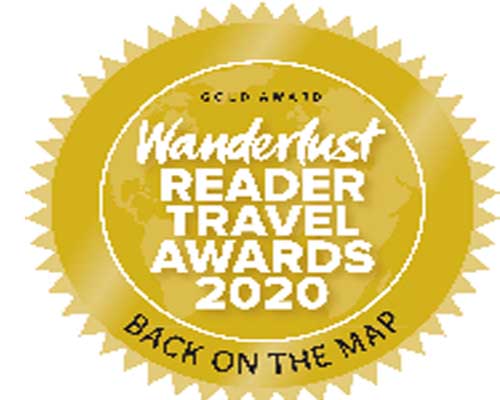 Despite the 21st April incident last year, and also the recent Coronavirus outbreak, Sri Lanka was able to show that it has risen on its feet again and such challenges will not reduce it' s popularity as a travel destination. The Island nation won a special prize, titled as '' Comeback of the Year'' at the Wanderlust Reader Travel Awards 2020, for its commitment and dedication to bring back tourism to its previous status, after the tragic bombings of April 2019 and the astonishing bounce back thereafter. The Awards were presented at a Special event hosted at Destinations: The Holiday and Travel Show at Olympia on 30th January 2020, co-hosted by Wanderlust Magazine's Co-founder and Editor-in-Chief Lyn Hughes. It was received by Dr. Lakmini Peiris Mendis, Minister Commercial of the Sri Lanka High Commission in UK, on behalf of Sri Lanka.
As the most highlighted items of the event, Namibia was able to achieve the Top Country spot for the second year, with Kyrgyzstan being voted as the Top Emerging Destination and Scottish Highlands being recognized as the top UK Destination.
The Wanderlust Magazine was launched in 1993, as the outcome of a dream travel magazine created by Paul Morrison and Lyn Hughes on a flight to South America. Over the last 26 years, the magazine has established itself as the bible for Independently – minded and curious travelers. The Wanderlust Readers Travel Awards was initiated thereafter, to recognize the best destinations in all aspects of tourism, based on the votes of the readers. The travel awards include many categories such as Top country, Top Emerging Destination, Top Equipment Brand, Top City, Top Airline, Top UK Airport, Top TV/Radio programme, Top Tour Operator and Most popular destination online. The awards are based on readers travels from December 2018 to November 2019. Results are based on an average satisfaction score (converted to a percentage) rather than the number of votes cast. An entry required a minimum number of votes to be considered. In categories where no percentage is shown, results are based on the number of votes cast.
The Popular Travel Magazine went on to describe Sri Lanka's win as, '' At the beginning of 2019 Sri Lanka was on a high. Dominating 'where's hot for this year' lists, and placed in the top ten of these very awards, it seemed the dazzling teardrop isle was THE destination du jour. And then, in April, a series of terrorist attacks targeting churches and luxury hotels saw 250 people killed and the flourishing tourist industry left in tatters. '' The magazine further reads,
''Tourist numbers are still down, but bounce- back has been encouraging. Much of that is down to travelers themselves wanting to show their support, being eager to return. And with good reason: Sri Lanka, with its cultural richness, dazzling beaches, rolling hills and tea plantations, exquisite food, warmth, color, charm and some of the best safaris outside of Africa, is too good to stay off the radar for long.''
Sri Lanka Tourism has been publicizing Sri Lanka through prominent publications, as a separate activity which would have also helped in the recovery of the Tourism Industry.
Sri Lanka's latest achievement at this prestigious event was another example of the hard work which was done by Sri Lanka Tourism, to secure Sri Lanka to its previous position on the top travel destinations list, and encourage more tourists to come and explore the various Natural and Cultural resources and holiday opportunities of this paradise Island.