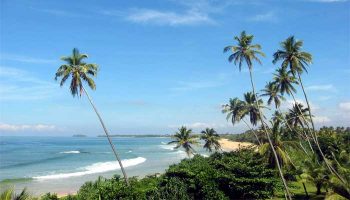 Sri Lanka has enormous potential to attract 9 million tourists per annum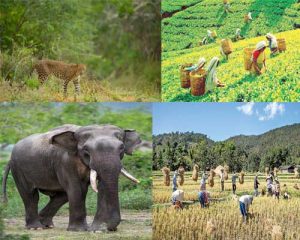 As a country endowed with incredibly captivating natural scenic beauty coupled with fascinating diversity, Sri Lanka can afford to translate into reality its big dreams in terms of achieving at least nine million tourists per year.
It may seem a target difficult to reach, but it's not when looking at the recipe the hospitable 'Land Like No Other' has to offer in abundance to the discerning traveler eager to connect with a worthy destination in its own right, and take back home memories that make a lasting impression.
With enormous potential, what is holding back Sri Lanka, which 'Lonely Planet' itself has described as an "incredible place to visit", from alluring at least 3.5 million foreign visitors per annum? When many other countries in the region, for example, Thailand and Vietnam, attract 30 million and 10 million plus annual arrivals respectively, why is it that the resplendent island of Sri Lanka is still struggling to go beyond the 3 million mark?
It is true that the Easter Sunday carnage made a huge dent on the Sri Lanka's tourism industry, but looking at the overall picture, it is pertinent to examine why a country blessed with such pristine natural beauty and enthralling attractions not many other destinations could match in this part of the world, continues to grapple for a bigger slice of the global tourism cake.
Terrorism is not a new phenomenon in the global scenario. Terror attacks have happened in Europe, the US and even in largely peaceful Norway and New Zealand. The 2002 Bali bombings and the 2008 attack on the iconic Taj Hotel in Mumbai are grim reminders that terrorism is a global threat. However, countries recover and, as in the case of Sri Lanka also, normalcy was swiftly restored and life goes on.
On the question why Sri Lanka has not been able to forge ahead to entice more tourists, with a projected target of at least 5 million per year, it's relevant to identify the obstacles that impede the growth in arrivals and hope against hope the authorities will reverse the 'cart before the horse' mentality for the greater good of the tourism industry.
A holiday-maker keen to visit Sri Lanka will think twice because the airfares from Europe to Colombo are more expensive in comparison to most other popular destinations in the region (example: Thailand, Malaysia and Singapore). This is a big stumbling block to attract visitors as prices are key to the average traveler. The question that begs an answer is why cannot airfares to Sri Lanka be reasonably on par with other destinations in the region, if not less, as Colombo is far more closer in terms of nautical miles than Thailand, Malaysia or Singapore?
The six-month period termed 'off season' in Sri Lanka is a misnomer. It discourages potential travelers as the misconception virtually paralyzes the east and west coastal tourist centers for six months each year. Unlike in India, Pakistan and Bangladesh, there are no storms and tornadoes which batter this island placing lives at risk. Sri Lanka is not exposed to such harsh weather conditions. Tourists can enjoy Sri Lanka's bounty of attractions any time of the year.
Tourism can be one of the major foreign exchange generating industries in Sri Lanka, but unfortunately the sector is still in its infancy in terms of planning and forward movement, which has boiled down to 'under-performance'. The Easter Sunday attacks hit hard, no doubt, with major tour operators in Europe and elsewhere blacklisting Sri Lanka for 2019.
Tourist arrivals are now gradually picking up, but the downside is that a significant improvement cannot be anticipated as most foreign visitors plan their holidays over a period of time and generally shift to an alternative destination if negative indicators crop up. However, the industry is known for its resilience as it survived even the scourge of LTTE terror.
Even leading global lending agencies such as the World Band and IMF have focused on tourism development in Sri Lanka as a key revenue generating economic component as the tea, rubber, coconut, apparel, agriculture and mining are restricted to resources, which cannot be enlarged indefinitely, and are therefore naturally limited.
In 2018, travel and tourism contributed US$ 11.1 billion to Sri Lanka's GDP.  Over the last 20 years, it has grown from US$ 1.2 billion to a substantial US$ 11.1 billion, which is remarkable. Even with 2.3 million annual tourist arrivals, Sri Lanka still under-performs in comparison to neighboring Asian countries. Quite significant is the gap between Sri Lanka and Thailand. The latter exceeded 30 million visitors years ago.
On a theoretical aspect, if Sri Lanka could generate 12 million tourist arrivals per year, the GDP contribution will far outplay all other economic sectors. Where exports are concerned, productivity will have to be increased five-fold to achieve similar results.
Tourism is Sri Lanka's 'sleeping beauty', but she is being kept sedated due to reasons long known, but a 'cure' still remains elusive.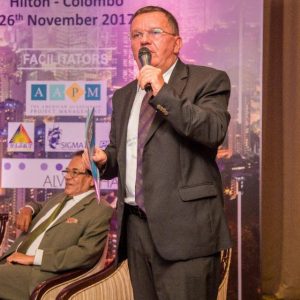 – Dr. Dietmar Doering
(The writer is an investor, tourism promoter and a social scientist based in Sri Lanka)