Travel & Tour
Swedish Tourism Industry specialists and Tour Operators to enhance partnerships to elevate Tourism to Sri Lanka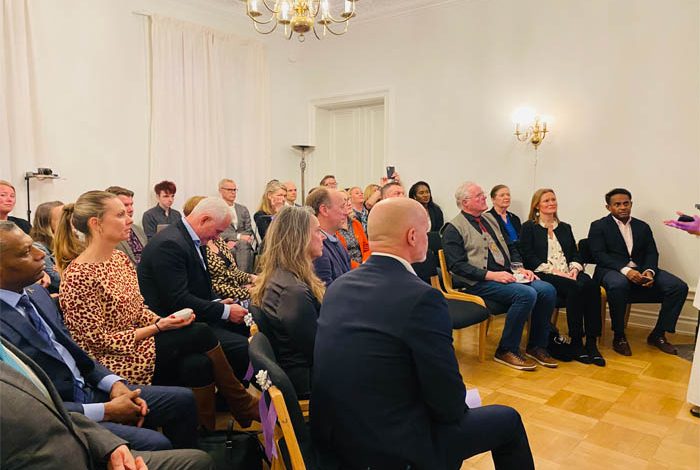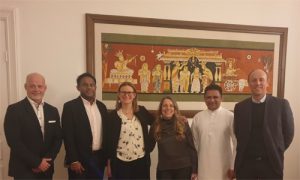 Tourism industry specialists from Sweden, UK and Sri Lanka came together on Tuesday (15th March) in Stockholm presenting Sri Lanka's destination to an influential group of tour operators and travel consultants in a targeted effort to enhance partnerships and to make the Swedish and Scandinavian Tourism markets to Sri Lanka more robust.
Johan Berndtsson and Jeanette Bolin of Kastanj Collection Sweden introduced the presenters with a profile of their involvement in Sri Lanka. Alex Chambers – Hummingbird UK & Sri Lanka, Eleanor Milner – The Sri Lanka Collection UK, Marcelline Paul – Uga Escapes Sri Lanka and Swedish film maker Stephan Quinth presented the Island's exquisite facets and unique experiences which awaits a discerning traveler. Major airlines which facilitate connectivity to Sri Lanka, namely, Emirates, Qatar Airways, Sri Lankan Airlines shared their current and future partnership with Sri Lanka and outlined increasing frequency and destination support, which is indicative of the strong and positive value they attach to the destination.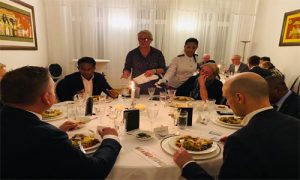 The evening was a result of the partnership between the Embassy of Sri Lanka Stockholm, Sri Lanka Tourism Promotion Bureau, Ministry of Foreign Affairs, Kastanj Collection Sweden, which brought together the presenters and the audience to Stockholm.
Sri Lanka's envoy to Sweden Ambassador Dharshana Perera addressing the gathering encouraged the industry partners to establish inter alia sound and mutually beneficial business partnerships with Sri Lanka which has placed Sweden and Scandinavia as emerging priority markets. In his remarks, Ambassador outlined Sri Lanka's open, safe, muliti-faceted and multi-sectoral, all-year-round destination, which he captured as being "Asia in one Island".
Flavors of Sri Lanka were presented through cuisine crafted by a Sri Lankan Chef together with Carola Magnusson, a well-known Swedish Chef and culinary expert in Stockholm, who having spent several years in Sri Lanka, had gained special insight to the Island's unique spices and tastes.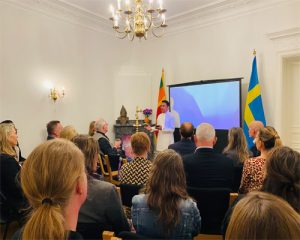 The high impact event brought together over 32 major Swedish industry specialists, tour operators, travel consultants from across the country and presenters and who are now expected to establish even stronger partnerships to elevate the Swedish and Scandinavian clientele to Sri Lanka. Sri Lanka Tourism strongly supported the event which is seen as a significant initiative to enhance respective markets.
The evening, presented in a warm Sri Lankan ambience, provided an excellent space and atmosphere for sharing of insights, focused business interactions and a unique culinary experience through an array of Sri Lankan cuisine and Ceylon Tea.